Mutual aid is a practice that has existed for thousands of years if not more. In essence, it is the exchange of resources and services in a way that is both voluntary and mutually beneficial to those involved. Everyone has something of value to offer in this society. Instead of looking to corporations or the state, we can rely on one another for what we need!
On May 1, 2012 the 99% will be on strike, dissatisfied and alienated from a coercive system. The stoppage of work, consumption, and state-manufactured lifestyles will be an enormous show of collective power. Shutting down capitalism opens up space for mutual aid, and Occupy organizers are not letting this opportunity pass without intentional efforts to erect a horizontal, anti-oppressive alternative. Though there is strength in confrontation, the OWS May Day Mutual Aid Cluster aims to display power in a less obvious manner: by creating space for voluntary, reciprocal ways of interacting, exchanging, learning, and so on.
We will willingly and happily provide for each other because in doing so we remove power from corporations and instill it within ourselves and our communities.
Learn more about mutual aid on May 1st!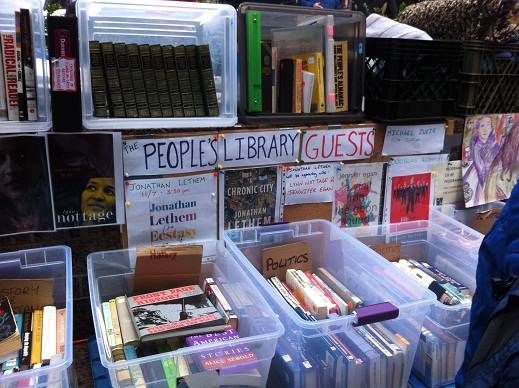 WHERE WILL MUTUAL AID BE ON MAY DAY?
@ Bryant Park from 8 a.m. – 2 p.m.
This is the site for mid-town action staging and the pop-up occupation. This area is not permitted. We want to support protesters with coffee, water and breakfast before morning actions and lunch before stepping off for the afternoon march to Union square. Medical and legal help will have a station here. We will also have a Really, Really Free Market, skillshares and more!
@ Union Square from 12 noon – 5:30 p.m.
This is a permitted park that is being organized by the May 1st Coalition. We will have stations around the park including the Really, Really Free Market, along with space for art, skillshares, workshops, lectures, free food and more!
HOW YOU CAN HELP?
Various subgroups are already working towards May Day for you to plug into. These groups include: legal, medical, skillshares, free store (clothing), food, and education/tutoring.
To contribute, you can: Bring food (cooked or uncooked) and water to the May Day Mutual Aid food area to share with everyone; bring clothes, books, toys, electronics and other reusable things for the Really, Really Free Market; bring art supplies and musical instruments!; volunteer your time to help serve food; or to share knowledge, labor or a skill.

Email us to get involved!